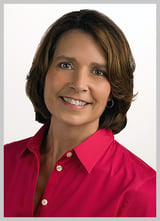 Jane M. Johnson, CPA, CMA, CM&AA, CBEC™
President
As a former business owner who successfully guided her business for 14 years until it was acquired in 2004, Jane Johnson discovered how much time, planning, and preparation were necessary in order to consummate a transaction, achieve her goals, and ensure the continuity of her business. After finding a lack of objective transition advisors in the marketplace, Jane forged ahead on her own. She maximized the value of her firm and then negotiated the sale, retaining 100% of her clients and team members in the process. She spent the next three years as a partner in the buyer's firm, driving continual growth in revenue from both products and services.
This eye-opening experience fueled her desire to assist other business owners with their ownership transitions whether they intend to transfer their business internally to management or externally to an outside buyer.
Today, as an independent and objective advisor, Jane remains passionate about teaching and assisting other business owners with maximizing company value and achieving all of their ownership-transition goals.
Jane is a CPA, a certified business exit consultant (CBEC), a certified merger and acquisition advisor (CM&AA), and a professional family business advisor (FBA). In 2010, she received the Excellence in Exit Planning Achievement Award from Pinnacle Equity Solutions.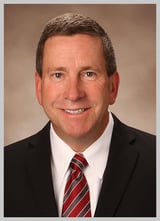 Thomas E. LeBlanc, CM&AA, CBEM™, MBA

Transition Mentor
Tom is a Transition Mentor at BTA, Inc. who consults with owners who are thinking about transitioning their businesses either internally to family or key employees or externally to an outside buyer.
He spent the first 15 years of his career working in the high-tech field, holding positions in finance and operations. Later, he followed his true passion and transitioned over to private business practice and spent 16 years as principal and CEO/COO of three privately held businesses, including starting one family-owned business. He gained practical, first-hand experience during each of his transitions and became passionate about helping other business owners maximize their company value and achieve their transition and exit goals.
Tom is a Certified Merger and Acquisition Advisor (CM&AA™), a Certified Business Exit Mentor (CBEM™), Certified Value Growth Advisor (CVGA) and is an active Board Member of the Exit Planning Exchange New England.
He earned an MBA degree from Northeastern University. Tom is also a retired reserve Lieutenant Colonel, having served for 23 years in Civil Affairs/Special Operations and graduated with honors from the U.S. Army Command and General Staff Officers College.