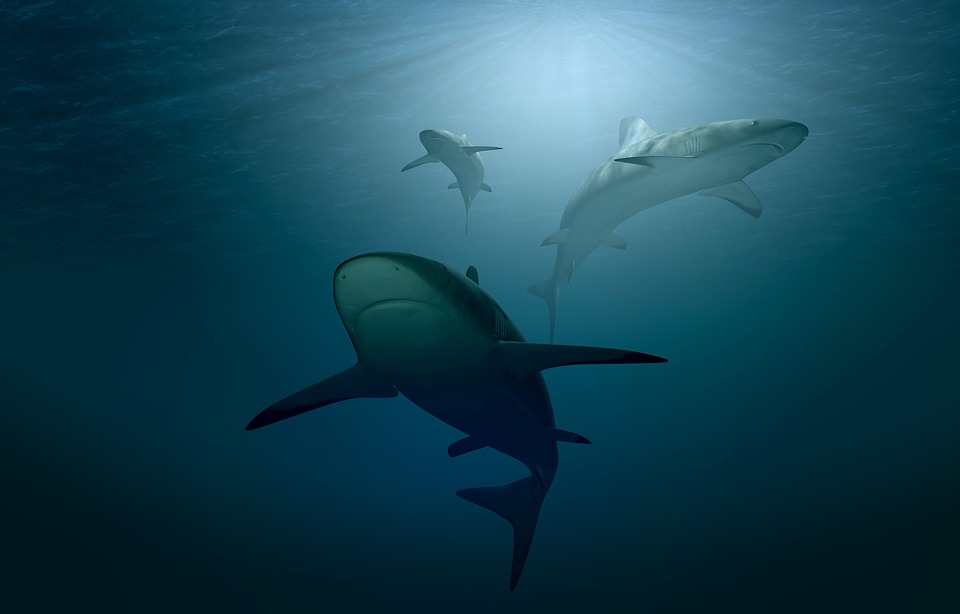 The dream of owning a business is as American as apple pie. According to research from Vistaprint, three in five or 62% of Americans were dreaming of starting a business at the beginning of 2018. The popularity of the reality show Shark Tank, which recently started its 10th season, has helped to encourage entrepreneurship and make it look easy. It's certainly entertaining but can be misleading. In reality, starting and growing a profitable business – and then maintaining that value – is extremely difficult.
A recent article in USA Today highlighted the top 20 performers who received funding by appearing on the show:
Number 1 with $170 million in sales is Scrub Daddy (kitchen sponge) from 2012 show
Prior to

Shark Tank

: $100,000 in sales from QVC, ecommerce, and five ShopRite locations
Number 20 with $10 million in sales is Simple Sugars (cleansing scrub) from 2013 show
Prior to Shark Tank: $44,000 in sales over seven years
While this growth is impressive in a short period of time, these numbers are relatively small.
Even with Star-Powered Financial Backing, It's Still Easy to Fail
While we generally hear about the Shark Tank success stories, there are many businesses that received investments and still didn't make it, see: 'Shark Tank' Failures: 10 Products That Didn't Make It.
Here are some interesting statistics about the businesses that have appeared on Shark Tank according to Sharkalytics:
Total pitches: 531 companies
Success rate: 270 of those companies received an investment on air, a 51% success rate
Funding: $70,431,500 invested in total, on average $34,250 more than was being sought
Ownership: entrepreneurs gave up 31% equity on average, 15 percentage points more than what they initially pitched
Valuation: deals made on air imply a valuation of $1,230,712 on average, a 36% discount from what the entrepreneurs pitched
"Even if someone is fortunate enough to walk away with a shark's money, their business can still fail. Sometimes this is due to a business growing too fast and not being able to keep up with demand. Other times the deals on the show never truly come to fruition due to an unsuccessful negotiation. These are some of the reasons behind Shark Tank's biggest failures." (USA Today)
Based on the number of companies funded by the sharks, if the top 20 performers only scaled to $10M in revenue, this means there are 250+ other companies that received funding and never made it beyond $10M in revenue. In real life, it can be even more challenging to be successful, especially without the exposure from appearing on a highly popular national television show.
The Odds Are Against You
According to a recent article in Entrepreneur: "50 percent of businesses will fail by year five. After ten years, about 75 percent to 90 percent of small businesses will have been shuttered." Business owners face numerous challenges on a regular basis, including competition, technology, economic, financial, staffing, and more.
Lessons Learned
There are some interesting takeaways that we can glean from these Shark Tank successes and failures about just how difficult it can be to grow a business that has real value even with significant outside capital.
As a business owner, if you've built your business up without this kind of star-studded backing, you should be very proud of what you've accomplished. It's not easy to find the right recipe for success, tweak it as needed to stay in business, and then maintain and increase the value of your business. If you have done it, you have beaten the odds.
But there is no rest for the weary! Owners need to stay focused and ever-vigilant to protect what they've created and remain competitive by paying attention to market trends, customer satisfaction, economic outlooks, and what your competition is doing.
In our experience working with transitioning business owners, we find that many owners are not proactively investing the time and resources to maintain or increase business value and they are frequently making mistakes that can actually decrease value. We discuss this in our article for the Axial Forum, Your Company Probably Isn't Worth What You Think It Is (and How to Change That).
Most owners have somewhere between 70% and 90% of their net worth tied up in their private company ownership, which means they are highly dependent on the sale of the business to provide the funds they need for financial independence. Most will have to boost the value of their businesses before they transition out or they will not net enough money, after taxes and fees, to fund the rest of their lives.
If you're thinking about transitioning out of your business in the next few years, we encourage you to focus on your business value and start your business transition planning now. It takes time to increase your business value and determine which strategy is right for you.